The Perfect Wedding Playlist
Creating your favorite list of songs is a powerful tool to give your DJ.  These songs help reveal what vibes you're into. A well put together wedding playlist helps to create a magically tailored wedding night; however, the best wedding DJs won't just hit play on your playlist.  They will use the songs like how a chef uses seasonings – mixing in the right track to keep the party going. While the reception is a celebration of you, the newly-weds, your playlist should entertain everyone at the wedding.
Special Songs for the Newly-Weds
As the bride and groom, you are the VIPs of the evening.  Your song requests top everyone else's.  You've been waiting a lifetime to dance with your partner on your special night so, as a DJ, it's important to us that we make sure the songs that carry meaning between you aren't skipped.  If you happen to be into a certain style of ballroom dance (swing, waltz, cha-cha, rumba, samba, etc) it's important to let your DJ know ahead of time.  The playlist is also a great place to put slow songs that didn't quite make the cut for the first dance.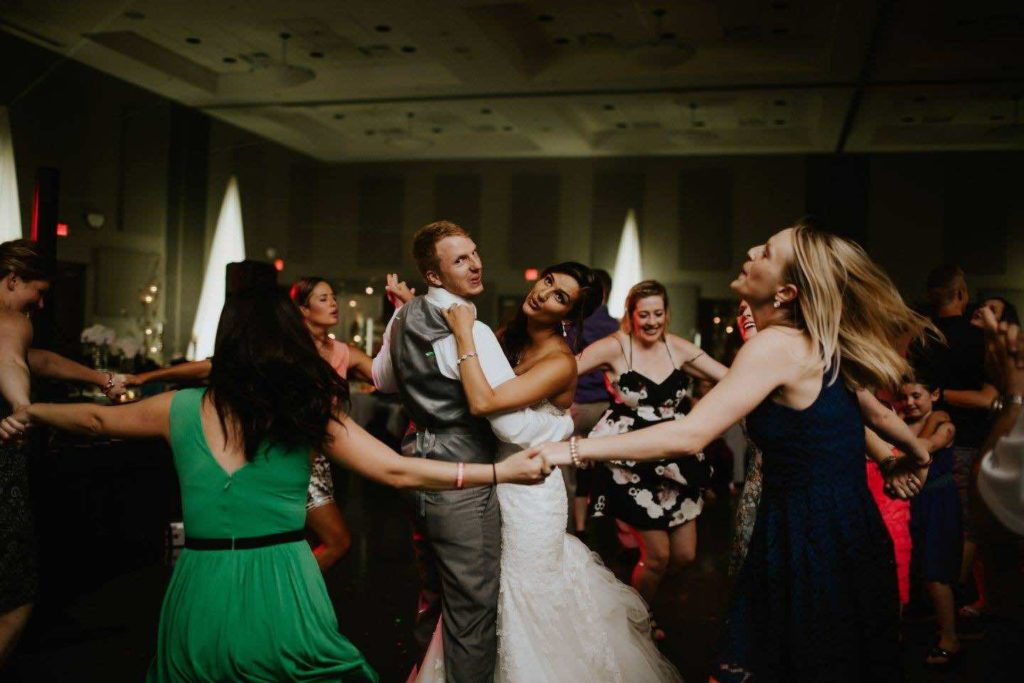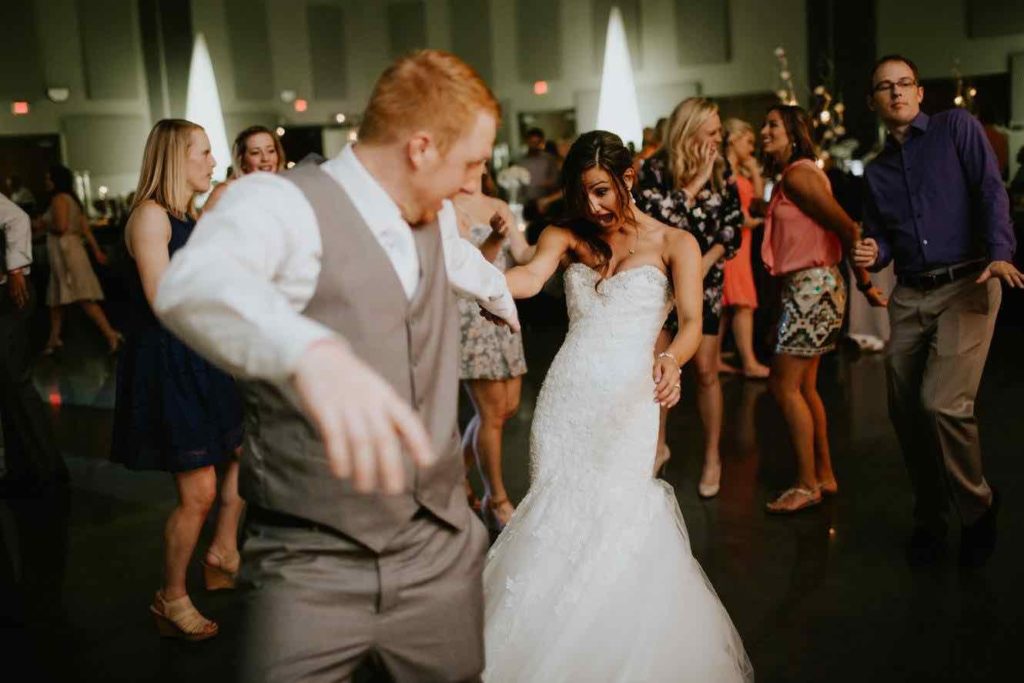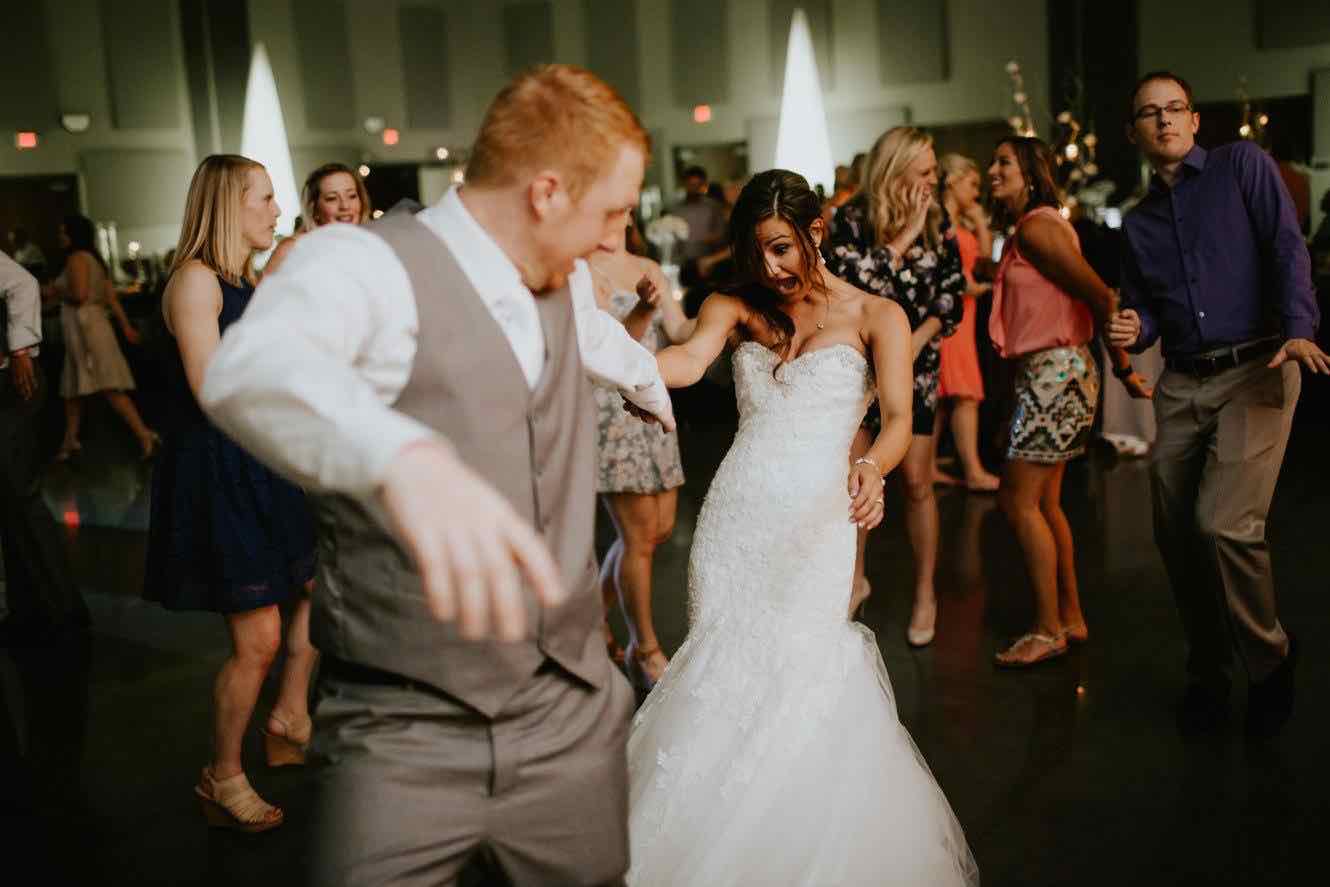 Songs to Get the Bridal Party on the Dance Floor
The bridal party is typically the life of the party.  Getting them to dance is the best way to turn up the party and get everyone else on the dance floor.  Playing songs that flashback memories is a sure way to get the bridal party going.  Try to think of a time the best man or maid of honor danced like no one was watching.  A recreation of such an event might be the highlight of your night.  You may have to dig deep to high school or college, but if it gets the bridal party going, then it should definitely be on the playlist!
Songs Everyone Loves to Dance to at Weddings
Finally, songs that will get the rest of folks on the dance floor.  For the most part, your DJ will know how to get the people dancing, but from my experience traditions vary from family to family. Some families like polka and some just stick to the 90's.  To quote Bob Wiley, "There are two types of people in this world: those who like Neil Diamond and those who don't".  My point is some songs like Sweet Caroline, Shout, Come on Eileen, We are Family & The Cupid Shuffle elicit different reactions from people. Let the DJ know if there is a certain song that will excite your family's tradition.
In conclusion, making a playlist isn't necessary, but it can take your wedding to the next level.  Finding the right DJ that will help you make a playlist is a plus. When you're hunting around for your MC ask if they'll play spin your favorite tunes.  Don't forget, if you hear a song you'd like played at your wedding write it down and let your DJ know!
Thanks as always for reading!
Ty Rempe, Bow Ty Audio
Do you need a DJ for your upcoming wedding or special event?  Contact Bow Ty Audio!